20 NOVEMBER 2018 – In this interview, Justice Rapid Response Executive Director Nina Suomalainen speaks with CNN Switzerland correspondent Martina Fuchs about how experts from Justice Rapid Response are assisting with documentation, investigations and transitional justice processes around the world. Watch the interview here
---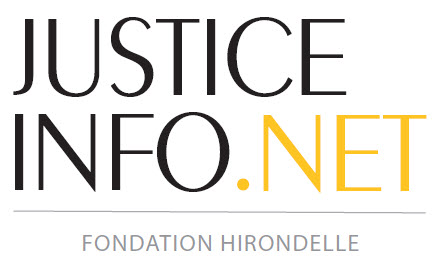 5 NOVEMBER 2018 – The work of a forensic team deployed to The Gambia was highlighted in this JusticeInfo.net article about the new Truth, Reconciliation and Reparations Commission in The Gambia, tasked with confronting over two decades of abuse under the regime of former President Jammeh. The work of the forensic team is also showcased in the short documentary film "From Fear to Freedom: The Search for Justice in The Gambia," produced by Justice Rapid Response.  Read the article here
---
14 NOVEMBER 2018 –  Gambia Radio Stations covered the event held by Justice Rapid Response, the Permanent Mission of Canada the UN and the Permanent Mission of The Gambia to the UN, titled Investigating International Crimes at the National Level: The Case of the Gambia. The article highlights remarks made by panelist Nana-Jo N'Dow, who voiced the desire of Gambian society for truth and justice in the cases of loved ones who remain missing. Read the article here
---
14 NOVEMBER 2018 – Ms. Rabiaa El Garani, expert on the Justice Rapid Response-UN Women SGBV Justice Experts Roster, was selected as a featured presented at TEDMED event titled "Chaos + Clarity" and held in Palm Springs, California. Rabiaa delivered powerful testimony about her experiences investigating serious crimes in Iraq and Syria, and shared why justice is an important part of victims' healing process. Learn more here
---
21 MAY 2018 – International news platform News Deeply featured the longform article "As the Red Dust Settles: Mali Confronts a Legacy of War" which profiles the work of Colombian transitional justice expert Hernando Caceres, who was deployed by Justice Rapid Response to provide mentoring for leadership of the truth and reconciliation commission in Mali. Read more here
---
24 APRIL 2018 – JRR and UN Women won a prestigious Webby Award for its multimedia project on investigating sexual and gender-based violence. The project, an animated interactive presentation titled "Justice Now", took the first prize for Best Website in Law, and features the short documentary Evidence of Hope. Explore the awards here or watch the acceptance speech here
---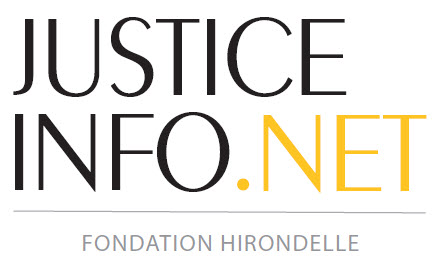 28 MARCH 2018 – Our longform article about the truth and reconciliation process in Mali was republished in French and English on the international justice news platform, JusticeInfo.net. Read the story here
---
27 MARCH 2018 – As the humanitarian aid sector faces its own #metoo moment, the United Nations should set a standard in the sector, argues the authors of this blog from the Council on Foreign Relations (CFR). The JRR Expert Roster is cited as a way to assist investigations into alleged abuse and to help hold perpetrators accountable for sexual crimes in war zones. Read the article here 
---
7 DECEMBER 2017 – JRR Executive Director Andras Vamos-Goldman is interviewed by Justice Hub on the story behind JRR's creation, deployments to date, and reflections on why the JRR model helps old systems work faster. Read the interview here.
---
27 OCTOBER 2017 – In this opinion piece JRR Executive Director Andras Vamos-Goldman asks: How can documenters best ensure — prior to knowing what rules of procedure and evidence will govern the information they collect — that their actions do not cross fundamental lines that would render the fruits of their efforts inadmissible in a court of law?  Read the Op-ed here.
---
25 OCTOBER 2017 – In this UN Radio feature, expert on the JRR-UN Women  Rabiaa El Garani explains her work with OHCHR in Iraq, investigating and documenting numerous cases of sexual violence. Listen to the story here.
---
26 OCTOBER 2017 – UN Women, JRR and Canada host an experts discuss what it takes to document and investigate conflict-related sexual and gender-based crimes and pathways to justice for the crimes committed in Iraq and Syria. Read the article here.
---
25 OCTOBER 2017 – JRR Executive Director Andras Vamos-Goldman is a guest author on the blog Justice in Conflict, reflecting on challenges of investigating sexual and gender-based violence crimes. Read the article here.
---
24 OCTOBER 2017 – The JRR-UN Women documentary "Evidence of Hope" is featured in this article on Justice Hub as part of the #MyJustice series. Read the feature here.
---
OCTOBER 2017 – In the lead-up to UN Security Council Open Debate on Women, Peace and Security, UN Women released a Q&A with SGBV expert Aurélie Roche-Mair, Director of the International Bar Association (IBA) Hague Office, where she manages the International Criminal Justice Programme. Read the interview here.
---
JANUARY 2017 -The Royal Canadian Mounted Police (RCMP) featured Justice Rapid Response in the latest issue of Gazette Magazine. Read the article here.
---
8 SEPTEMBER 2016 – On 8 September, JRR Executive Director Andras Vamos-Goldman was the keynote speaker at the World Affairs Council of Dallas, Texas. In this podcast interview, Vamos-Goldman explains how he got involved in JRR, the scope of our work, and how justice can work in the 21st century.
---
Justice Rapid Response is one of eight organizations of the Maison de la Paix in Geneva, which brings together expertise relevant to peace and security in the Sustainable Development Goals (SDGs), in particular regarding SDG Goal 16. Specifically, the organisations of the Maison de la Paix have established the 'SDG Hub at the MdP' to help states and interested organisations more easily access the knowledge and resources of the participating organisations. (PDF)
---
In an article entitled Securing Justice for Victims of Sexual and Gender Based Violence, the work of JRR's experts from the JRR – UN Women SGBV Justice Experts roster is profiled, demonstrating concrete results in the battle against impunity. (PDF version)
---
International Justice: a Model for the 21st century.  In an interview with Ashoka, Executive Director Andras Vamos-Goldman and Ashoka Swiss Fellow explains how JRR "seeks to make the very worst people in the world nervous".
---
An article entitled Battle of ideas, delivery of justice – How Justice Rapid Response contributes to the "project of International Criminal Justice" was published in the Summer 2015 edition of Regions and Cohesion. The author, Dr. Marja Lehto, is an Ambassador at the Ministry for Foreign Affairs of Finland and the Chair of Justice Rapid Response's Executive Board. Regions and Cohesion is the journal of the Consortium for Comparative Research on Regional Integration and Social Cohesion (RISC), a cross-regional, interdisciplinary, and multi-lingual network of socially conscious and prestigious research institutes in Europe, North America, South America, Africa, and Asia. Other articles and editions of Regions and Cohesion can be found here.
---
Justice Rapid Response Executive Director Andras Vamos-Goldman was recently featured in the Conscious Content Global PERREAULT Magazine. As the October 2014 'Man With A Cause', Andras Vamos-Goldman explains what JRR is doing and why it is important: "It is unacceptable that while we demand prompt, professional investigations of crimes in our neighbourhoods, we have to accept a much lower standard for the worst crimes known to humanity. Justice Rapid Response exists because the investigation of crimes like genocide, war crimes and crimes against humanity have to be done right in order to get justice for victims and deter future offenders."
---
Justice Rapid Response is mentioned in a Huffington Post article titled The Women of Afghanistan Must Not Be Forgotten.
---